All American Heroes and Dr. Who!
I am thrilled to share these latest pictures I received.
The first is from a client who wanted Captain America costumes for her kiddos. The boys costumes I have made before but the girl's costume is my latest success. It is made from a blue satin and red cotton dress adorned with a white star and a separate red tulle skirt attached to a red and white felt belt. Then I gave her the same mask, cuffs, and shield as her brothers. I love how they all turned out and am always happy to see smiling faces. Thank you heroes for all your hard work at saving the planet.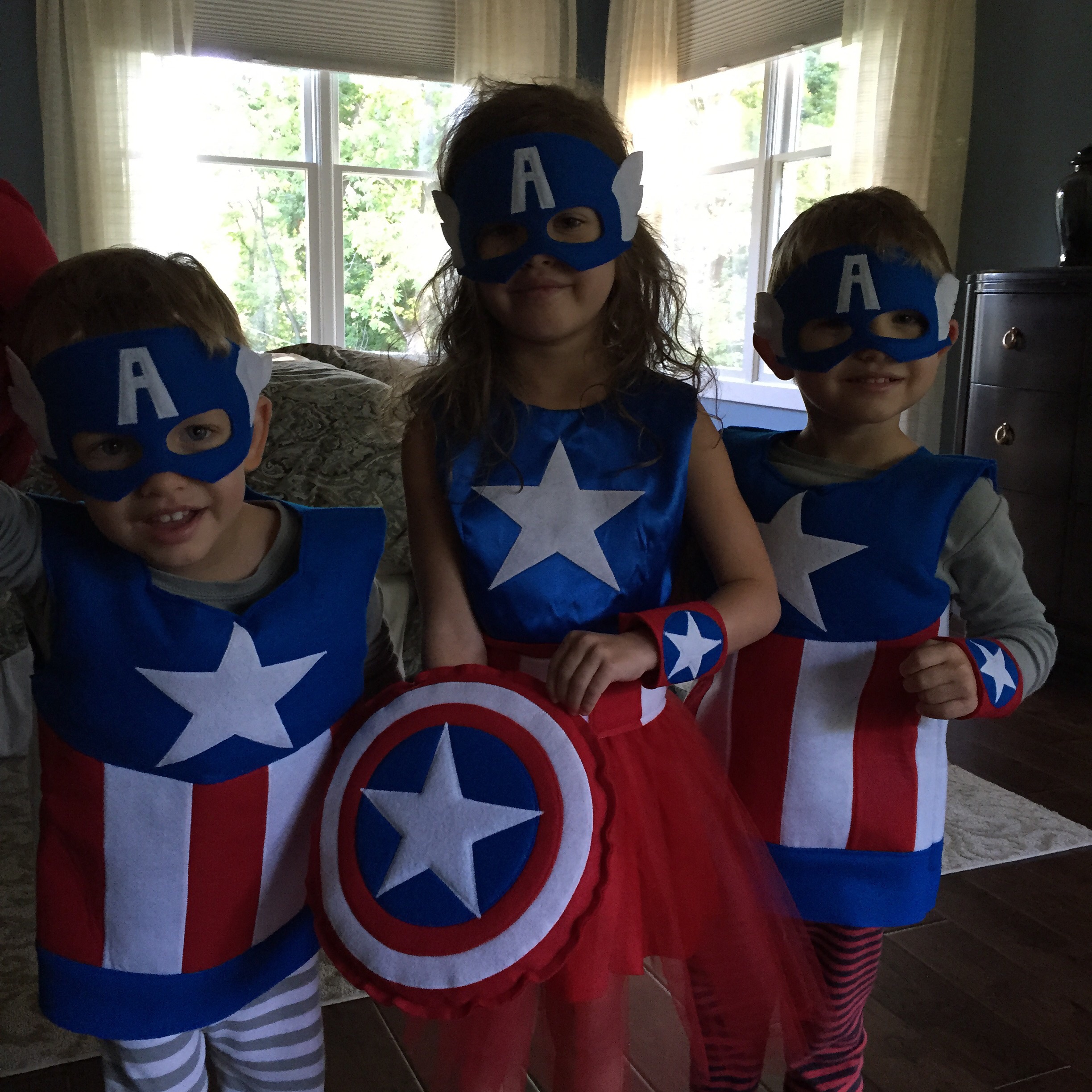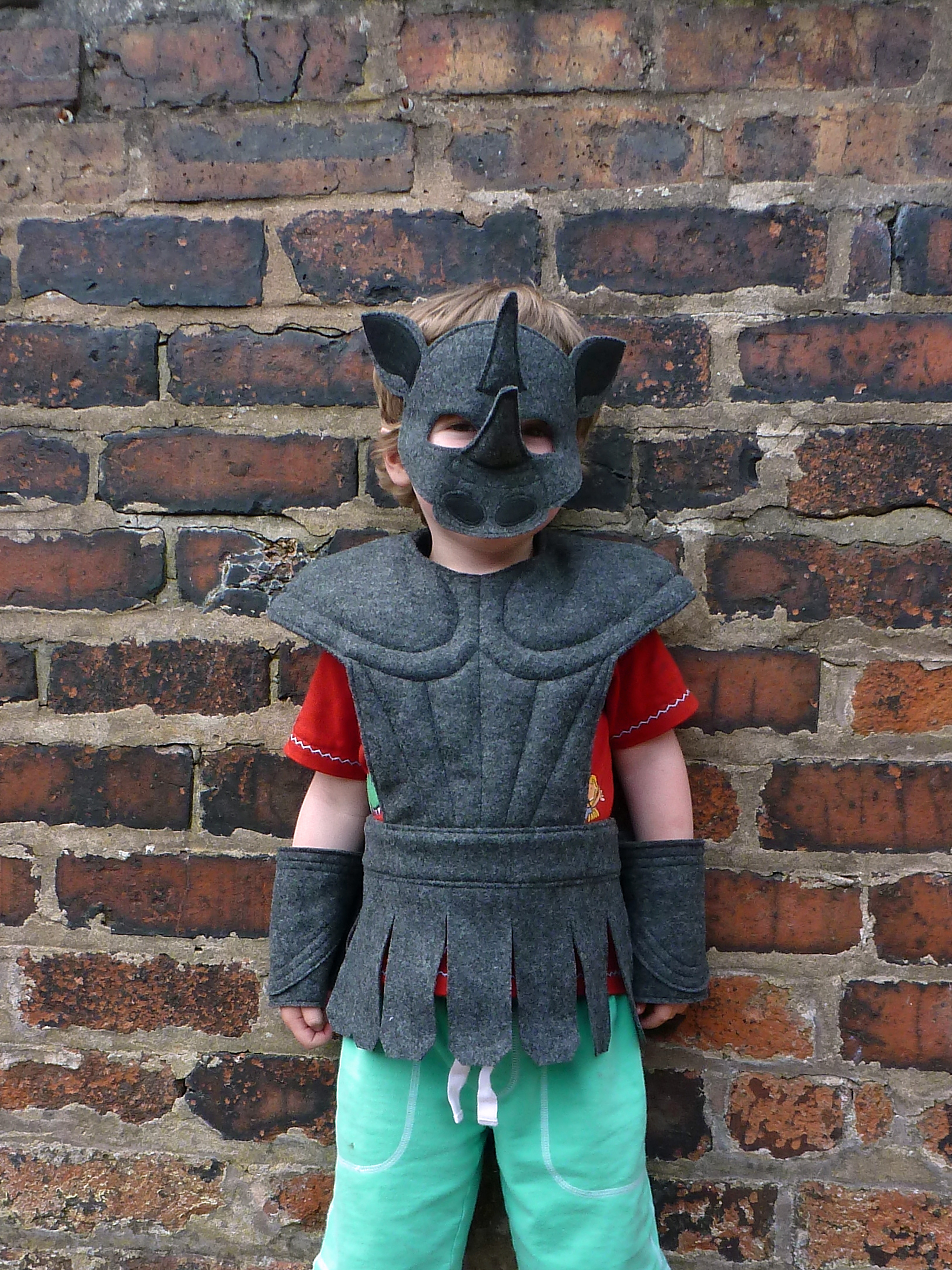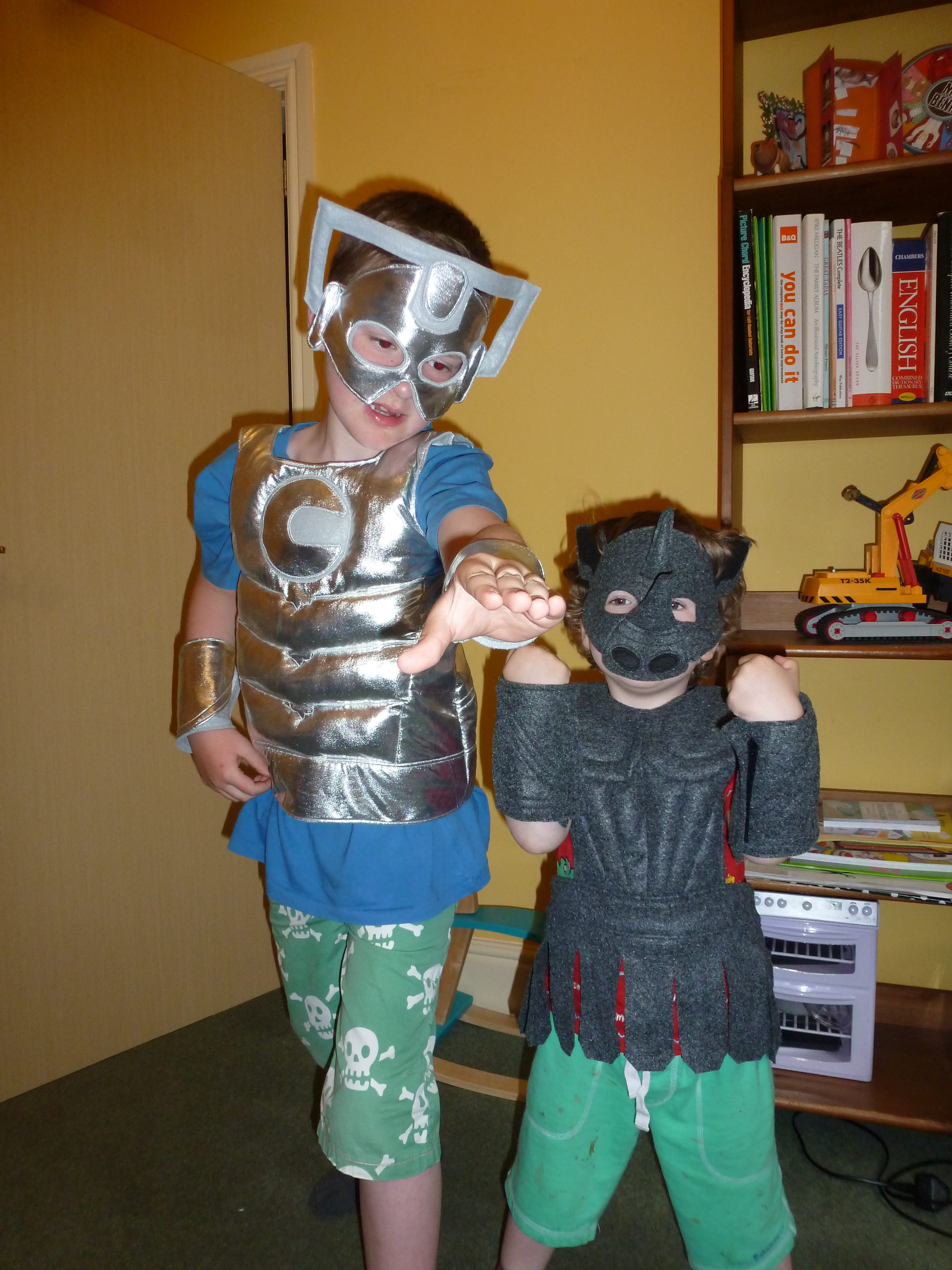 Next, I was asked by a different client to make a couple of characters from Dr. Who. First, let me say I am not familiar with Dr. Who so I was a bit apprehensive, but thanks to the wonderful Internet I was able to find some excellent pictures for reference. So here is what I created....Cyber Man and Judoon. I am really looking forward to creating
gladiator type costumes inspired by Judoon (the Rhino).
Thanks to all the wonderful kids for inspiring my work, and thank you parents for allowing me the opportunity to bring a smile to their faces.